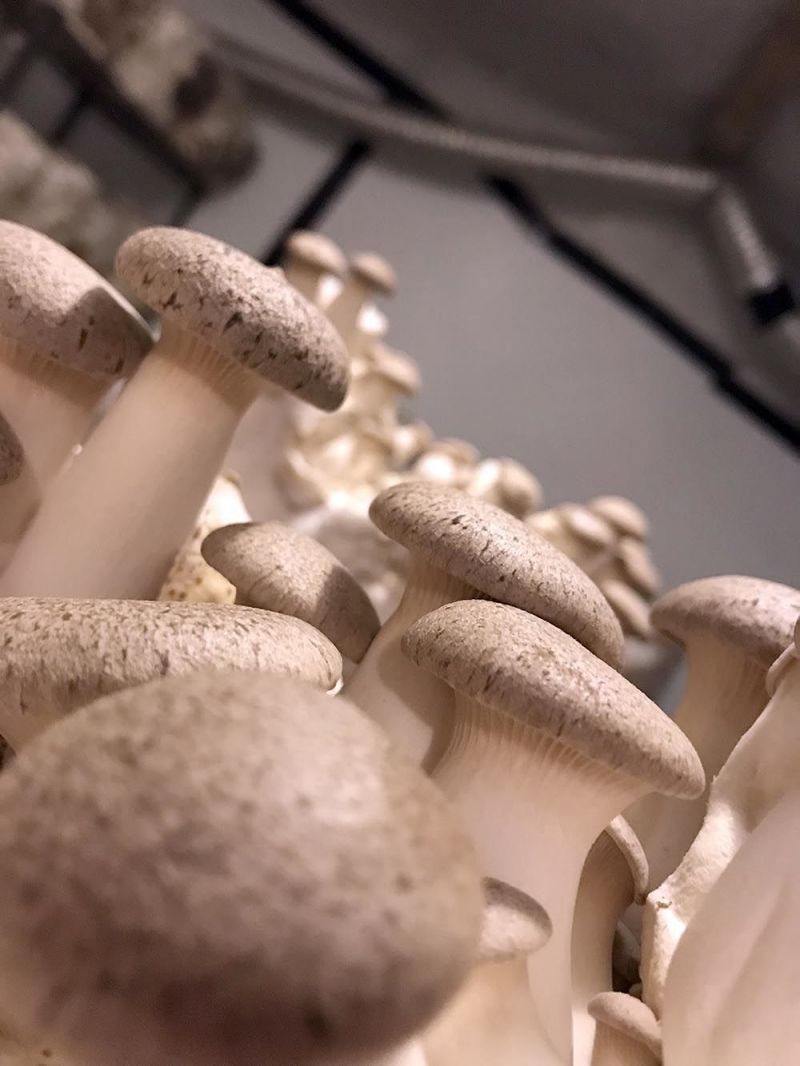 Rachel Braden was looking for a career change and interested in something related to farming.
"I was sort of unhappy where I was at in this area when I moved from Tennessee to here," Braden said. "I wanted to get into farming, but wasn't sure what I wanted to get into."
Braden, who is a veteran of the U.S. Navy, looked at some specialty farming before stumbling on mushrooms.
"I didn't see anybody else doing it here so I started to learn about it, then started dabbling into it by growing a bag or two," Braden said.
She went full-fledged into it in October of 2017, and said that it has really taken off.
"We don't have a ton of restaurants, and I'm not going to say I make a ton of money," Braden said. "Everything I've made thus far I've put back into my company — but, yeah, I could see this becoming something pretty big."
Braden, who is Wild Mushroom Food Safety Certified by the Georgia Department of Health, is producing about 100 pounds of mushrooms a week in the basement of her home.
"We sell to LaScala in Rome, Barnsley Gardens in Adairsville and then we have a couple of restaurants in Atlanta," Braden said. "We also sell at a couple of farmers markets, one year-round in Rome and then the one in Rome on Saturdays."
Braden grows oyster mushrooms, Shiitake mushrooms and ten several other species, like King Trumpets or Lion's Mane, depending on the season. She converted space in her basement for a laboratory and has space for the mushrooms to grow and lots of refrigeration space.
Oyster mushrooms are considered to be the easiest variety to learn for beginners and can grow in less than a month, start to finish. The oyster and Shiitake are among the most desired in the food industry, and both can generate decent revenue for quality product.
Shiitake are almost considered a gourmet mushroom.
She's planning to hold a workshop later this month on Jan. 26 from 9 a.m. to 4 p.m., to help people who may be interested in growing their own mushrooms.
Anyone needing information on that can check out her Facebook page at facebook.com/bellavitamushrooms online.